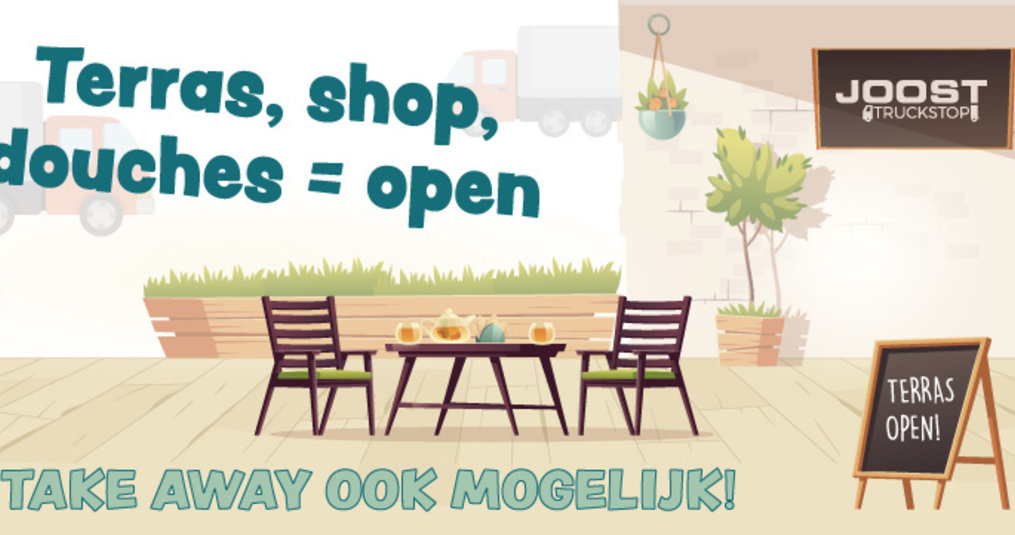 Yippiieee! Our terrace will be open again from 8 May !!

The Belgian catering industry has been able to receive customers on the terrace since 8 May. Our terrace is partially covered and equipped with heat lamps. Hopefully the weather will be good for us in the coming weeks and we will be able to receive a maximum of customers outside. We are currently working with a slightly smaller menu.

You can find our current opening hours here: https://www.joostshop.com/nl/service/about/
We hope to see you soon!
Many enthusiastic greetings from the entire Joost team